Private Equity Driving M&A Deal Flow
2019 North America M&A activity continues to remain strong, with consistent deal flow through Q3 fueling growth in both public and private markets. Private equity buyers have contributed significantly to this strength, with sponsor-backed deals accounting for an increasingly larger percentage of the overall deal volume. Strong private company balance sheets, coupled with successful fundraising efforts in the private equity community, have led to an increasing number of opportunities for financial sponsors to realize portfolio company growth through acquisition.
over the past 5 years. DCA's unique position as both a financial sponsor and M&A advisor has enabled us to capitalize on this trend by leveraging our M&A advisory expertise to identify potential acquisition opportunities for our portfolio companies, providing additional avenues for company growth.
Data Source: Pitchbook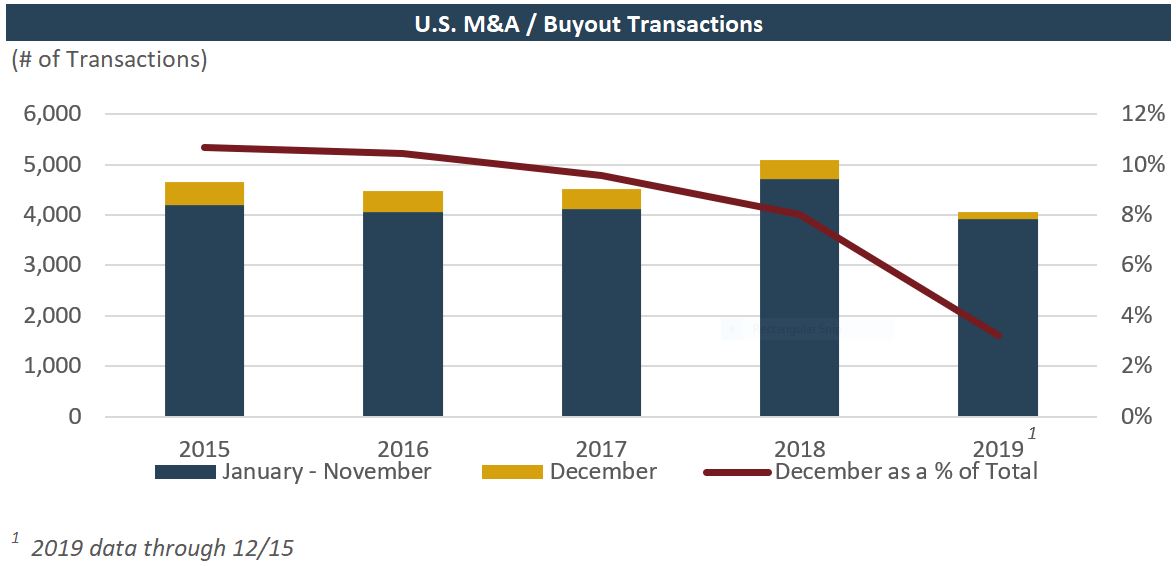 "The Wisdom of Knowing When to Tap Out and When to Keep Fighting"
Dave Kovar and Dave Chamberlain sat down with Curt and graciously shared the story of Kovar's Satori Academy of Martial Arts (a former Fund I portfolio company), including the inspiration and support for the first school, the martial-arts explosion after Karate Kid, and the ups and downs of expansion.
You're Invited to the Winter Success Series
Amanda Promoted to Director of Marketing