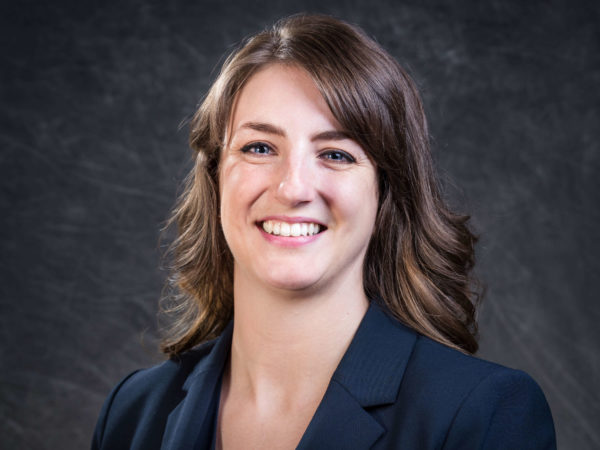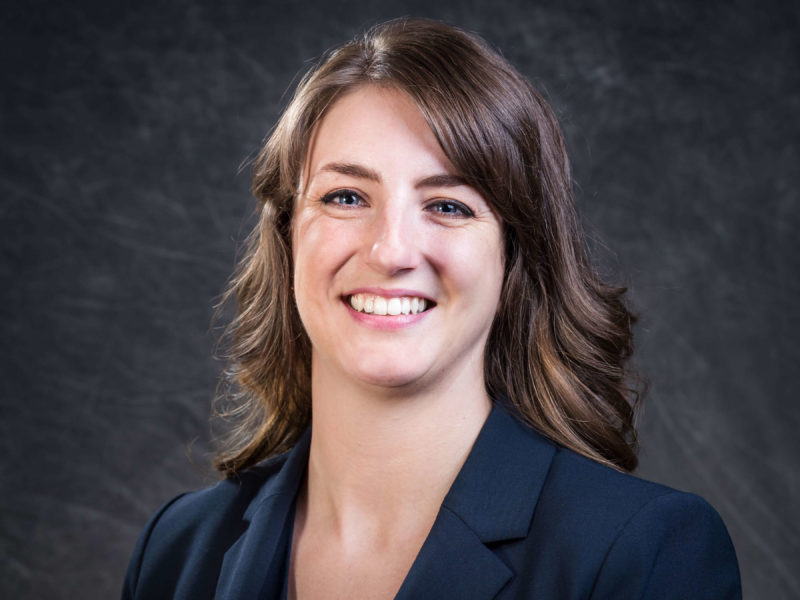 Amanda Schroeder promoted to Director of Marketing to enhance client and community impact
Roseville, CA – DCA Partners ("DCA"), the region's leading locally based and regionally focused investment bank and affiliated private equity firm, announced this week that Amanda Schroeder has been promoted to the position of Director of Marketing, where she will continue to enhance the firm's brand, relationships, and engagement with the Sacramento-area community.
Amanda joined the team in March of 2018, as DCA's first full-time marketing personnel, tasked with expanding awareness of DCA's value proposition, regional impact, and client successes. She quickly got to work creating and repurposing resources to educate the public about M&A and private equity, as well as building community awareness of DCA's events—from larger-scale experiences such as the Success Series, to intimate March Madness tournaments—which were revamped to improve attendee experience and engagement.
Curt Rocca, DCA's Managing Partner, says he is pleased to have additional resources focused on fostering new and enhanced relationships in the business community. "Having a dedicated marketing resource has helped us forge deeper and more meaningful relationships with our colleagues, who are not only more aware of DCA's value, but also receive more value from us as business partners," Curt commented.
"Amanda also led the Tournament Committee for this year's Capital Cup golf event, which set a new fundraising record, raising over $1.9 million for local charities," Curt added. "Her leadership, attention to detail, organizational skills, and good sense of humor were all key elements to the fundraiser's success."
"DCA has 18 years of positive brand equity and a superb reputation. The task at hand is to increase awareness of that reputation and build on it," said Amanda. During her tenure, Amanda has implemented a variety of new tools, including a video series on private equity. "We have an audience—at varying levels of familiarity with investment banking and private equity—that is eager to learn more about our story. I enjoy finding new ways to tell that story."
Prior to DCA, Amanda worked at a trade association for the receivables management industry, where she cut her teeth in financial services. She also has experience as a freelance contractor, assisting small- and medium-sized businesses in various industries with their marketing, graphic design, and website development needs.
Amanda is both a native of Northern California and a Bay Area transplant. After growing up in Shasta County, she spent several years in San Francisco and ultimately landed in Roseville, finding the Sacramento area an ideal balance between her previous rural and urban surroundings.
###
About DCA Partners, LLC
Based in Sacramento, DCA is the Central Valley's leading Investment Banking and Private Equity firm. DCA's mission is to maximize the prosperity and success of closely held businesses and their owners, while enhancing the vibrancy of the communities in which they do business. The Capital Cup is a hallmark of how they strive to do this.
On the Investment Banking side, DCA helps family-owned and other closely held businesses grow through acquisition (buy-side advisory) or maximize the value they receive in a sale of the business (sell-side advisory). Similarly, the Private Equity Investment arm invests in growing family-owned and other closely held businesses in a broad spectrum of industries. DCA can provide investment capital with very flexible structures for a variety of purposes, including growth capital, acquisition financing, and complete company buyouts.
For additional information contact:
Curtis M. Rocca
Managing Partner
DCA Partners, LLC
(916) 960-5353
crocca@dcapartners.com