5 Years of Community and Competition
The Capital Cup adapts the historic Ryder Cup format—steeped in tradition—to promote community pride, healthy competition, and raise money for the Sacramento region's most deserving charities.
Each year executive leaders from the Sacramento region are divided into two Capital Cup teams for an exciting 3-day golf competition. Donors will have the opportunity to support their favorite player (or their favorite charity), as each player is competing to benefit his or her favorite charitable organization.
The Capital Cup started with the ambitious goal of raising $250,000 in its first year. When it well surpassed that goal, the tournament committee raised the bar, and has continued to do so every year since—and every year, the participating golfers exceed expectations.
The Capital Cup has raised more than $5 million over its 5-year history.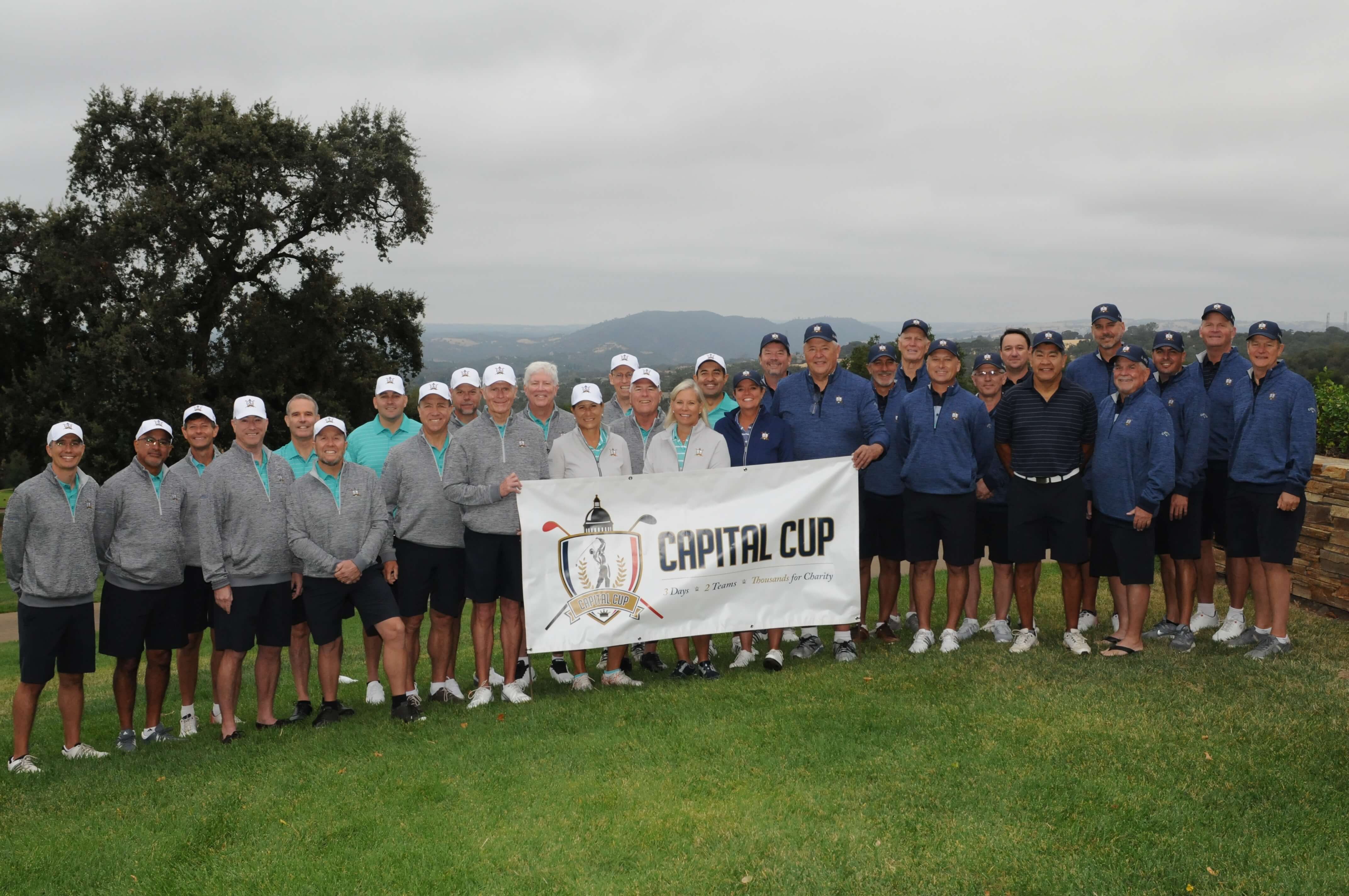 The golfer philanthropists pose at Serrano Country Club: the River City Dawgs (in teal) and the Sactown Marvels (navy).
Akers Capital
Alcal Specialty Contracing
Anton Dev Co., Inc
Bank of America Merrill Lynch
Buzz Oates
California Bank of Commerce
Clark Pacific
Colliers International
CVC Holdings
DCA Partners
Earl Consulting, Co.
Eskaton
Five Star Bank
Flyers Energy
FOX40
GNT Solutions
Grow West
Hogan Mfg., Inc.
Kid Casters
KP Public Affairs
LDK Ventures, LLC
Marquez Consulting
Moss Adams
Natura Life Science
Nor-Cal Beverage Company
PK1, Inc.
River City Bank
Sacramento Business Journal
USA Properties Fund
Villara
Walker Dunlop
ACED
American Cancer Society
American Heart Association
Angels for Hearts
The BASIC Fund
Bayside Church
Big Brothers Big Sisters
Boys & Girls Club of Greater Sacramento
Child Advocates of Placer County
Cristo Rey High School
Easter Seals Superior California
The First Tee of Greater Sacramento
JB Brown Fund
Jenna & Patrick's Foundation of Hope
The Lazarus Project
Leukemia & Lymphoma Society
Sacramento Standdown Association
Salvation Army Del Oro Division
Sierra Forever Families
Special Olympics
UCP of Greater Sacramento & Northern California
Volunteers of America
Wellness Within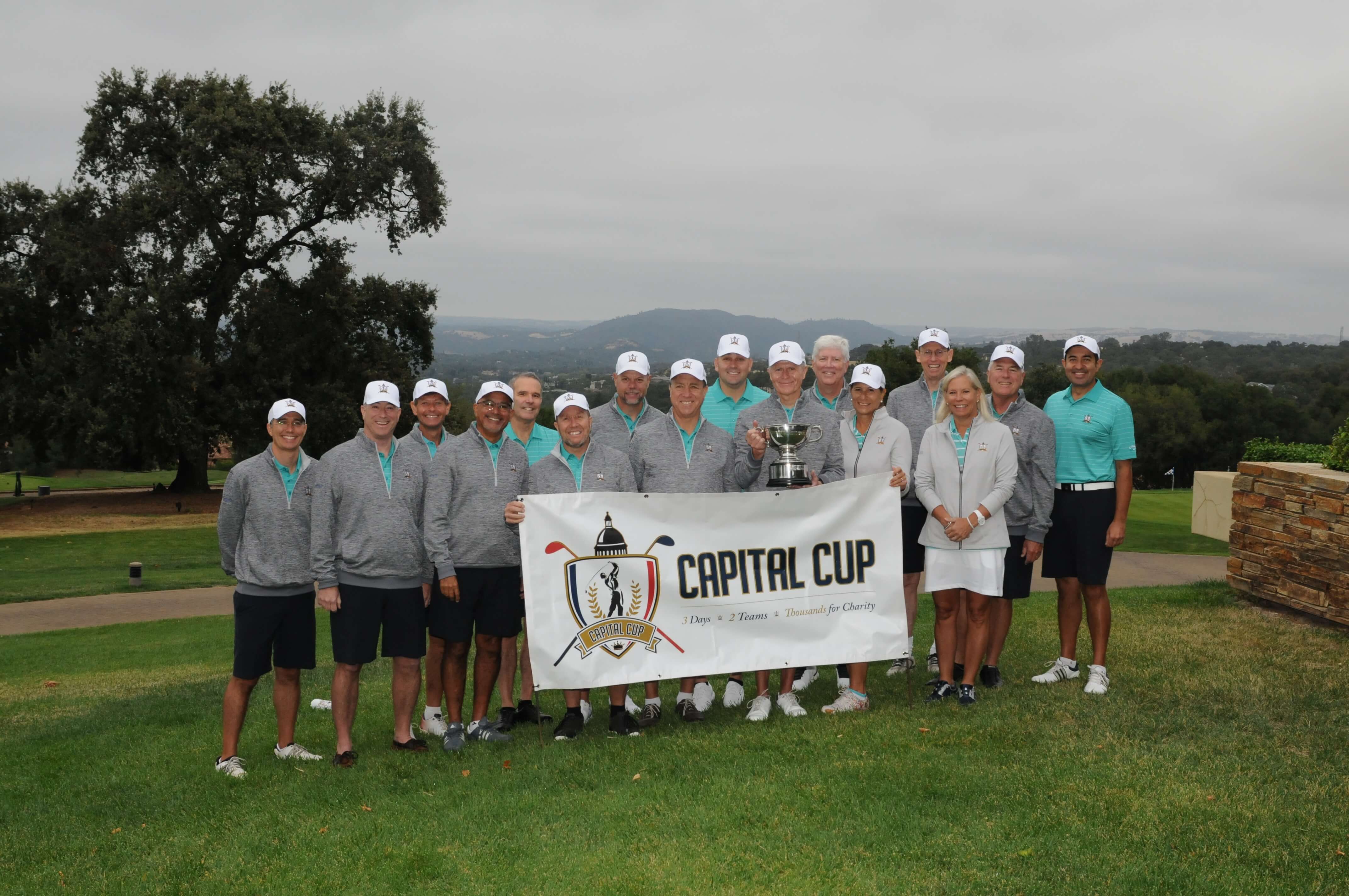 The River City Dawgs won the Capital Cup trophy (and 12 months of bragging rights).
Congratulations, River City Dawgs!
The River City Dawgs won the three-day tournament against the Sactown Marvels by a single point! The Dawgs' selected charities were each awarded a piece of the $55,000 prize purse.
Read about the tournament and the impactful fundraising season in our press release.
Get Involved
If you're interested in participating in a future Capital Cup, either as a golfer, committee member, or sponsor, let us know! Contact info@dcapartners.com for information.
Thank you to our sponsors