AMOUNT THAT GOES TO CHARITY
The entirety of the sponsorship cost goes directly to some of the region's most-deserving charities and non-profit organizations.
The 4th Capital Cup was featured on eight local television news segments between August and October.
Twenty-eight influential business executives reach out to their networks—and beyond—for donations. Over the past four years, over 2,200 individual donors have contributed.
Touchpoints include emails, email signatures, phone calls, social media, event signage, check presentation, fundraising website, print media, radio segments, and television interviews.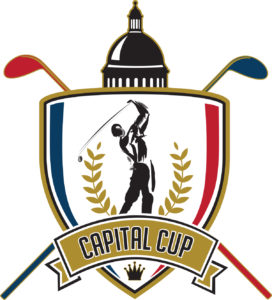 The Capital Cup adapts the historic Ryder Cup format—steeped in tradition—to promote community pride, healthy competition, and raise money for dozens of local non-profits. Thirty-two executives from the Sacramento region participate in this exciting three-day golf competition, in which donors have the opportunity to support their favorite player or their favorite non-profit. Players compete to raise funds for his or her chosen organization. In addition, non-profits supported by the winning team members share a $50,000 grand prize—a title sponsorship would increase the prize fund to $100,000!
The Opportunity: The title sponsor will become part of the event name ("The X Capital Cup") appearing in all media, donor solicitations, online mentions, and signage. Investment is $50,000.
Brand Exposure for a Good Cause
Media coverage of the Capital Cup has significantly grown each year. This high level of exposure can enhance consumer and market perception of your brand within the Sacramento region.
Enhance the Affinity of Your Brand by Supporting Dozens of Charities
While most golf tournaments support one cause or charity, the Capital Cup benefits up to 28. Each participating golfer chooses a charity close to his or her heart and raises funds on its behalf (see the 2018 fundraising page for details).
2018 Participating Charities & Non-Profits
Albie Aware
Alliance for Compassion & Education Development (ACED)
American Cancer Society
American Heart Association
Angels for Hearts
Bayside Church
Boy Scouts of America
Boys & Girls Clubs of Greater Sacramento
California State University, Sacramento
Cristo Rey High School
Easter Seals of Superior California
Escalon High School
The First Tee Greater Sacramento
HomeAid
JB Brown Fund
Jenna and Patrick's Foundation of Hope
The Leukemia & Lymphoma Society
Make-A-Wish
Saint John's Program for Real Change
The Salvation Army
Sierra Forever Families
2018 Participating Businesses
Akers Capital
Bank of America Merrill Lynch
BFBA, LLP
Bouchard Communications Group
Buzz Oates
CBRE
Clark Pacific
Colliers International
ConnectPoint Search Group
DCA Partners
Direct Technology
Earl Consulting Co., LLC
Five Star Bank
FOX 40
Future Automotive Group
Genovese Burford & Brothers
GNT Solutions
HaneyBiz
Hogan Mfg., Inc.
Law Officers of Ronald H. Melchin
Moss Adams
Nor-Cal Beverage Company
Pacific Coast Building Products
PK 1 Inc.
Preferred Capital Advisors
Rabobank
River City Bank
USA Properties Fund
Villara Building Systems
Walker & Dunlop
Younger Management LLC
Millions of Dollars Raised Over Four Years
Reap the Equity of Previous Success
The Capital Cup has raised over $3.6 million since its inception in 2015. In 2018, the Capital Cup raised over $1.4 million, making it one of the most impactful fundraisers in the Sacramento region, second only to the Big Day of Giving. Read more about the 4th Annual Capital Cup (2018).
The 2019 (5th Annual) Capital Cup is on track to hit the $5 million mark in fundraising over the tournament's five-year history. There is no better time to become part of this wildly successful event.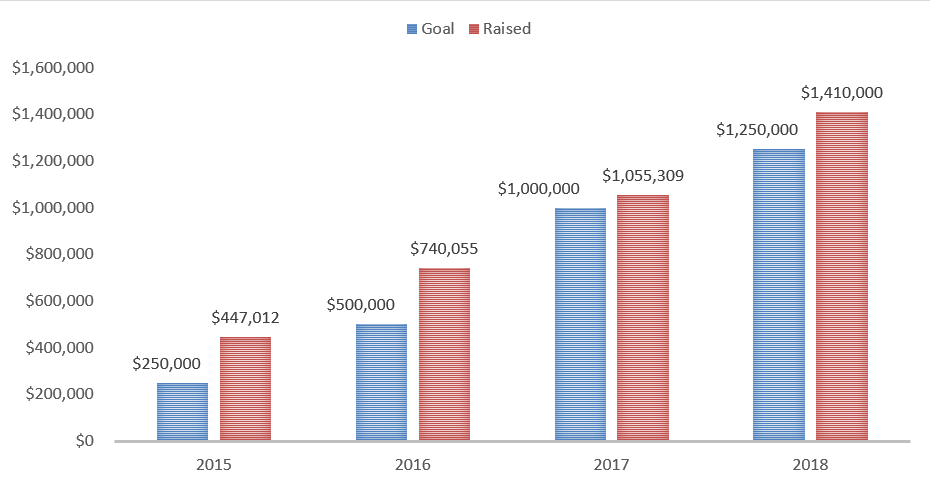 Be Part of the Growing Impact
Make a positive impact on the local community while earning thousands of impressions.