Villara Donates $45,000 to Local Charities
Roseville, CA – Villara Building Systems, Northern California's top residential HVAC and plumbing contractor, has stepped up to become the Title Sponsor of the 2020 Capital Cup.
Over its five-year history, the Capital Cup has raised $5.6 million, shared between 50 charitable organizations. The event is a three-day tournament in which two teams fundraise and then compete on behalf of their favorite charity for a share of the $55,000 prize fund. Villara's title sponsorship will increase the prize fund to $100,000 in 2020.
"Giving back to the community is one of Villara's core company values," said Rick Wylie, President of Villara. "The Capital Cup is one of the best ways Villara can continue its tradition of generosity. I have been involved with the Capital Cup since day one and have seen first-hand the breadth and depth of its impact on those in need."
Rick Wylie has participated as a golfer throughout the history of the Capital Cup, and this year, will also lead as a team captain. The other team will be captained by Leigh White, Vice President and General Manager of KTXL TV/FOX40. The captains donate a substantial amount of their time heading the tournament committee.
"Every dollar of Villara's $45,000 title sponsorship fee will go to increase the prize pool that the golfers are competing for, with 100 percent of that money going to those golfers' selected charities," said Curt Rocca, founder of the Capital Cup. "Rick Wylie has always been one of our top fundraisers and all of our supported charities are very consistent with Villara's mission of 'Building People, Building Trust, and Building Dreams.' The partnership is a perfect fit."
Unlike most charitable events, each golfer pays $2,500 to participate in the tournament, which covers all event administrative and operating costs, allowing 100 percent of the money raised to go directly to the supported charities.
Bouchard Communications, the Capital Cup's media sponsor, recreated the event logo to reflect the new moniker: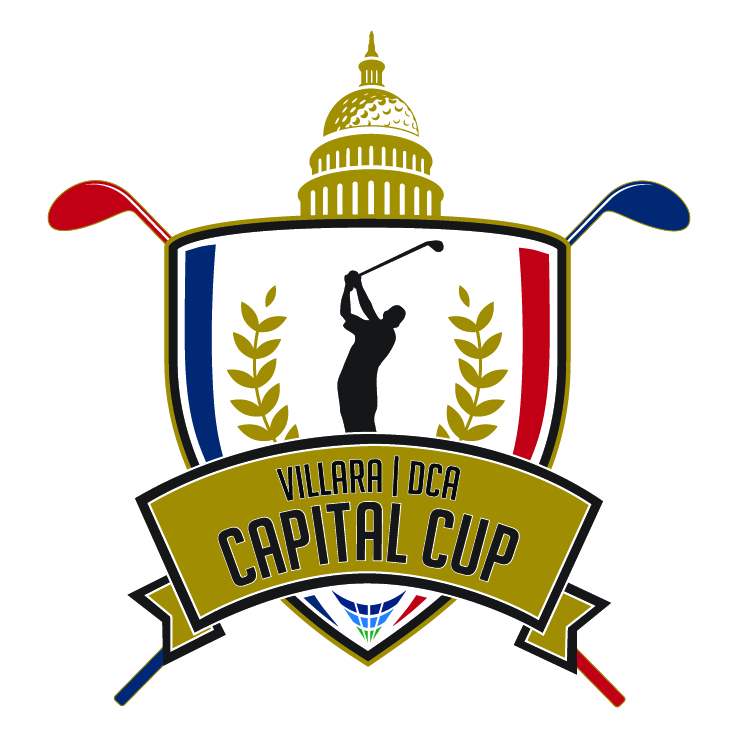 To get involved with the 2020 Capital Cup (as a donor, golfer, or sponsor) please contact Curt Rocca at curtrocca@dcapartners.com.
###
About the Villara Capital Cup
The Villara Capital Cup adapts the historic Ryder Cup format—steeped in tradition—to promote community pride, healthy competition, and raise money for the Sacramento region's most deserving charities. Each year, executive leaders from the Sacramento region are divided into two Capital Cup teams for an exciting three-day golf competition. In 2019, the Capital Cup raised nearly $2 million for more than 24 local charities.
Media Contact:
Ann Bouchard
Office: (916) 783-6161
Cell: (916) 521-7440
ann@bouchardcommunications.com