Market Update: Friends in High Places
The M&A market is thriving with a little help from its friends: bullish private equity investors, low interest rates, continued economic growth, and market liquidity have resulted in high valuations and an abundance of activity. Conditions for selling are rarely this optimal, and business leaders are taking advantage in record numbers of deals and opportunistic re-financing.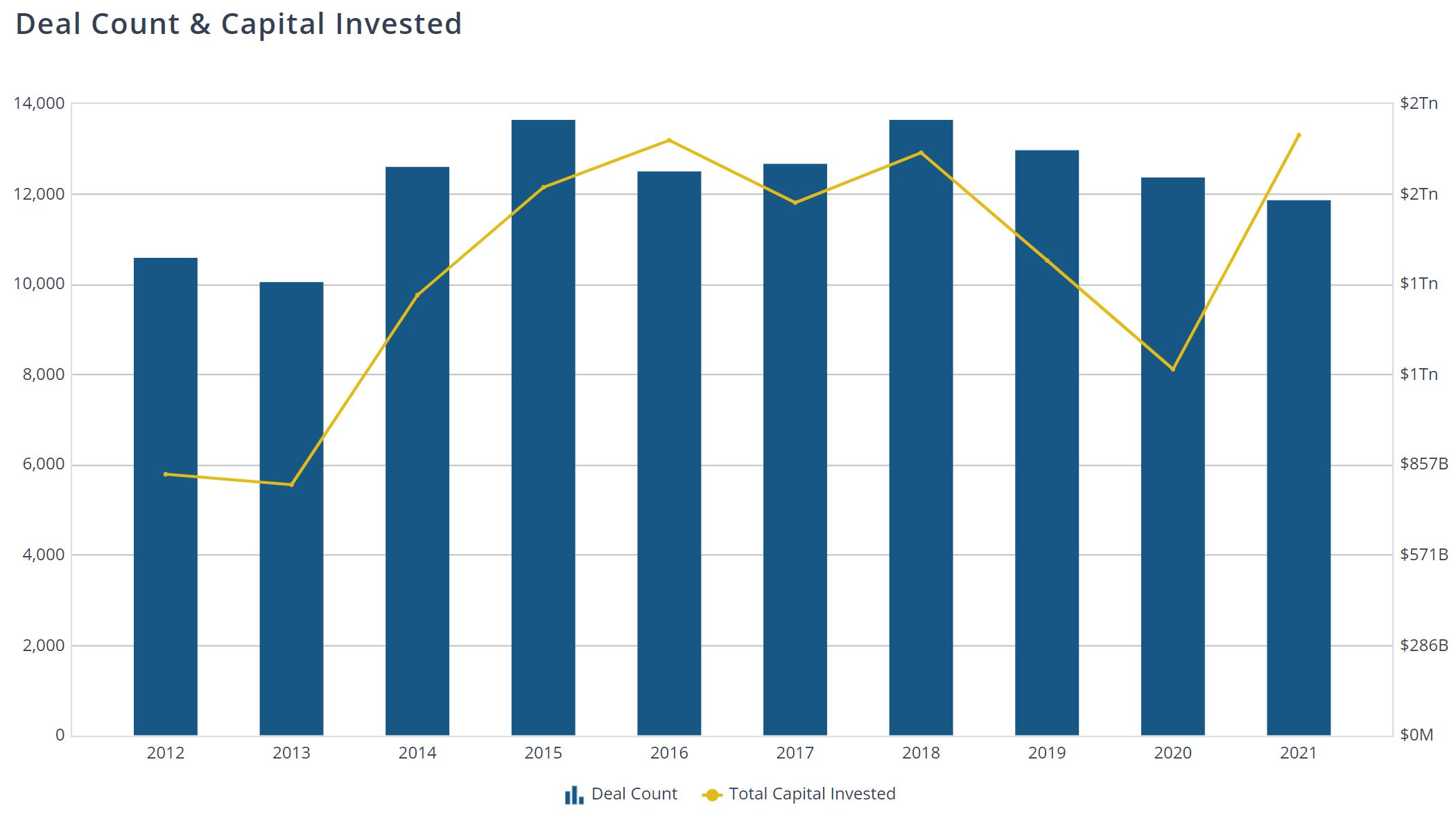 The US GDP showed a swift, and seemingly sticky, recovery from the pandemic dip. GDP has continued to grow since Q4 2020, rising 6.6% in Q2 2021. The M&A market is reacting accordingly, with an uptick in retail investors, liquidity-driven deals, and private equity deals.
Private equity is especially driving a significant portion of deals in the technology sector as companies level up their tech stacks to meet remote-work demands. Private equity has comprised roughly 40 percent of M&A deals in 2021, breaking records for annual PE deal volume. The competition has naturally led to rising valuations across the board. Private equity investors show little signs of slowing down, as fundraising continues to soar.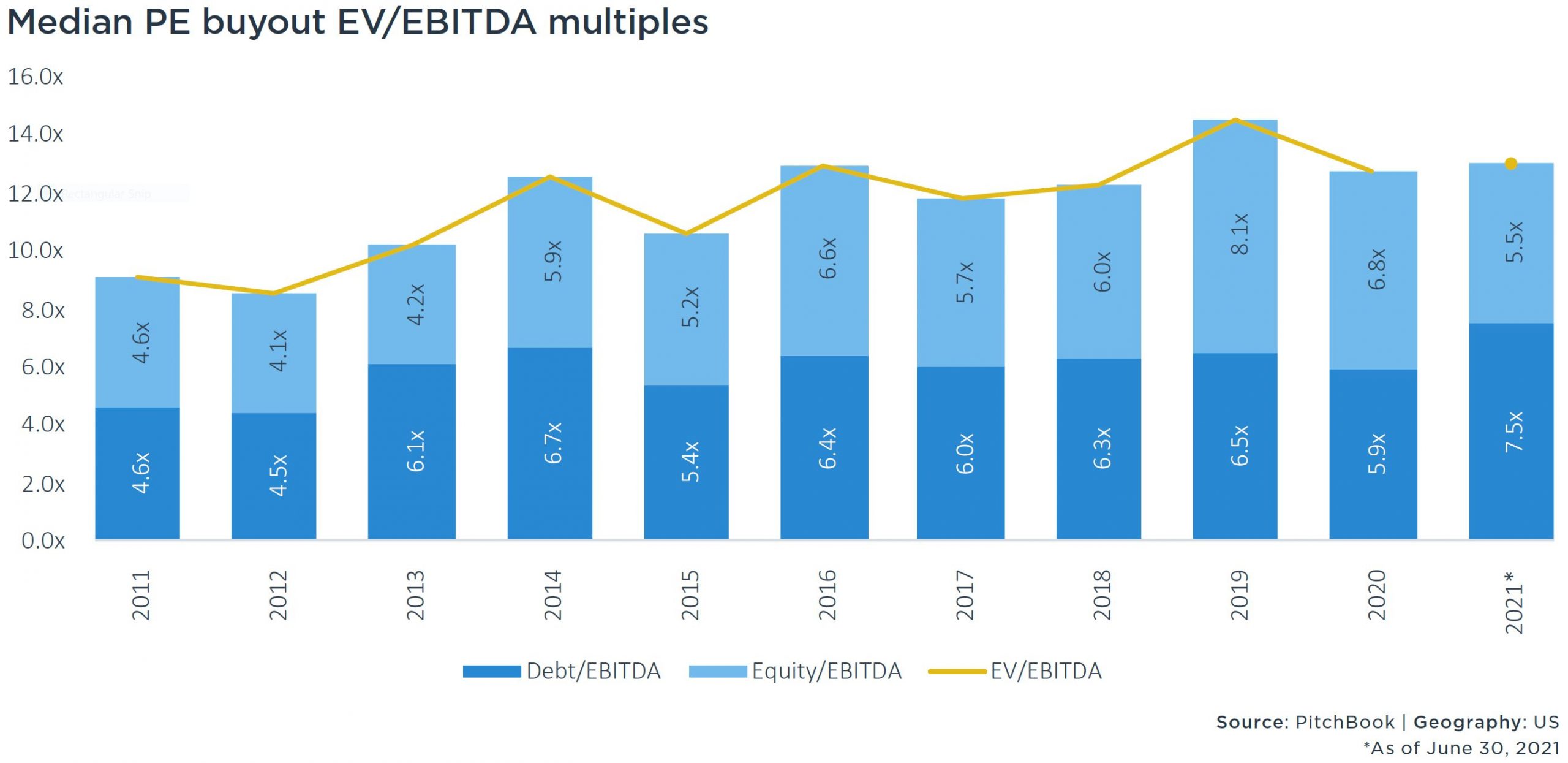 For those looking to transact, there is ample reason to act sooner rather than later, as a softening of the market appears on the horizon. Sellers are eager to take advantage of financing availability and scrambling to complete deals by year end to avoid the 2022 increase in capital gains tax, especially in the middle market. On the buyside, the supply of dry powder and cost of debt are likely to become less favorable in the coming months. While the pace is likely to relax, the outlook remains healthy.
For details on trends impacting valuations and deals in your sector, please contact DCA for a confidential conversation with our M&A team.
Fund III Oversubscribed by Investors
DCA quickly exceeded the cap for its third private equity fund. As a result, current investors approved increasing the cap by 25 percent to fill the heightened demand. The private equity fund specializes in providing growth and buyout capital to founder-led and family-owned businesses in underserved regions, such as the California Central Valley.  Read the story by Sacramento Business Journal ›
Villara Capital Cup Raises $2.3 Million for Charity
The Villara Capital Cup, founded by Curt Rocca, reached new heights this year with $2.3 million raised for 30 charities and non-profit organizations. This golf tournament brings together 32 regional business leaders for three days of competition and community pride as they compete for $116,000 on behalf of their favorite cause. 
Read the Press Release ›