As summer winds to a close (don't tell that to the 8 straight days 108-degree temperatures on the horizon, however) we have seen a bit of good news come back into the markets, in terms of both deal flow and capital deployed. Coming off of a historic low period in May, capital invested into US companies more than doubled in June. Growth continued in July, with capital deployed clearing the $60bln for the first time since April. Similarly, deal count also showed a nice rebound off of the May low, and there is cause for optimism as fall months tend to be relatively strong in terms of transactions getting done.
Yet despite the recent positive trends, the M&A and Private Equity markets overall continue to be significantly lower than at any point in recent memory. As you can see in the chart below, we have highlighted the past three months in order to emphasize the recent trends, but taken in the broader context of the preceding 16 months, we still have a long way to go. While there still seems to be significant macroeconomic uncertainty, we continue to be encouraged by the positive recent trends and the depth and breadth of strategic conversations we are having with many of you. Stay healthy and cool.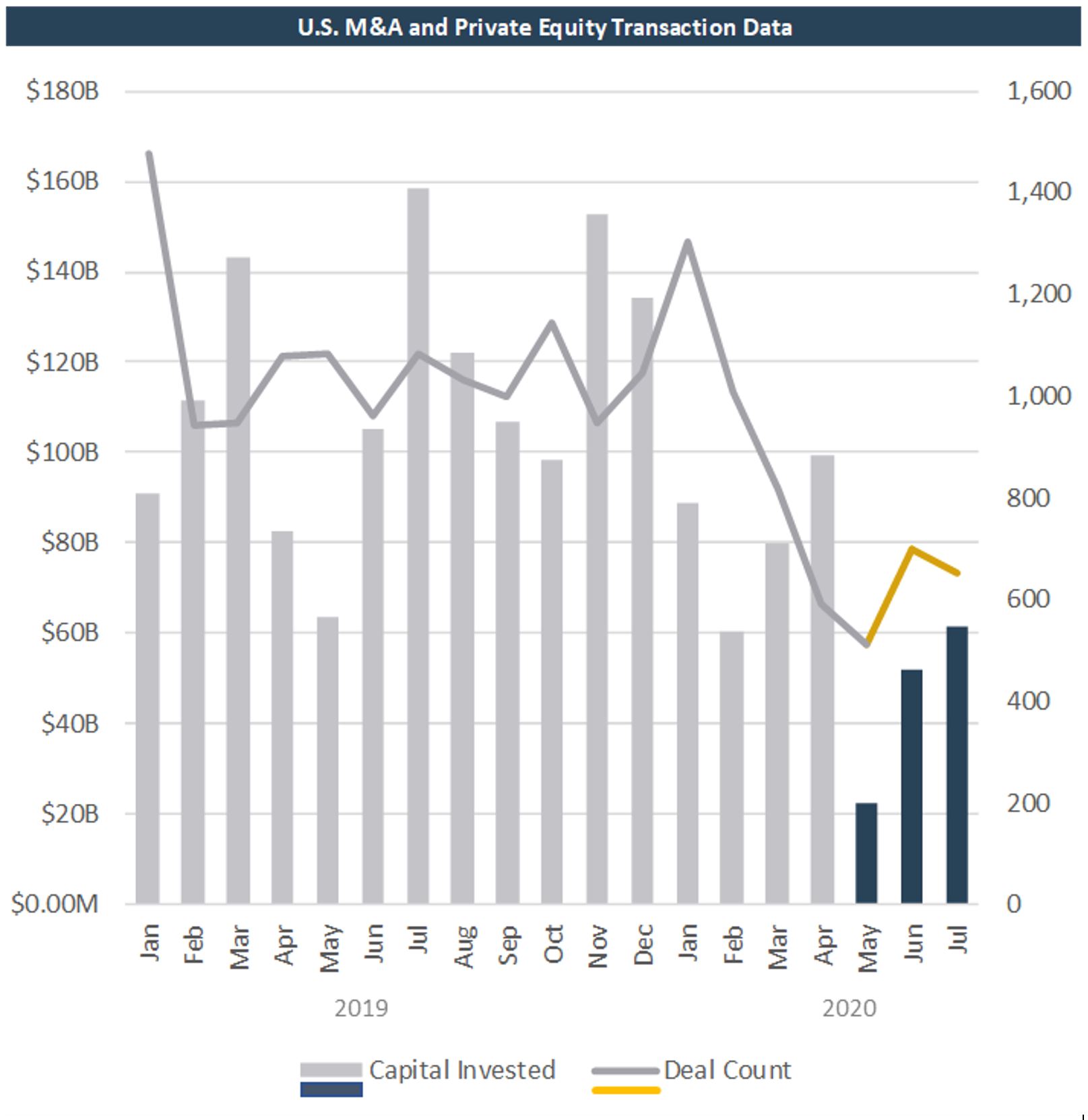 Proposed Tax Increase May Influence Exit Timing
The pandemic has set the stage for grand economic changes following the election. One such change is a proposed increase in the capital gains tax rate from its current Federal level of 20% of taxable gains to nearly double that (up to 39.6%). The magnitude of these proposed changes may influence a business owner's assessment of the best time to exit.