When: September 25, 2018
Where: Sacramento State Alumni Center
Target Audience: C-level executives in the Sacramento area; please contact DCA if you would like to attend.
Keynote speaker Carl Schroeder will present "Where to Go – Where to Grow:  How to Know Your Company's Market Potential".
In order for a company to achieve their maximum growth potential, it is critical for a company to know the size of its market opportunity and where that opportunity is located within the market which it covers.  This session will provide clarity on how revenue potential is calculated, and that any company—no matter its size, stage, industry, or coverage—can know and act on that market potential.  The interactive session will involve visual teaching, many map examples of several industries and case studies, as well as team interaction during the session to discuss market opportunity scenarios.
By the end of the session, Success Series attendees will have a basic understanding of how to know the following:
Total market potential and lost revenue in each sales territory
Market share in every territory
Where to hire new sales reps
Where to open or close locations to grow the business
Where to tactically acquire competitors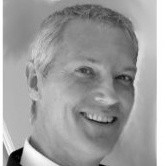 Carl Schroeder is the founder and president of GeoStrategies, a 25-year analytics firm specializing in investment-grade geographic modeling. GeoStrategies works regularly with many investment banks and private equity firms across the US, supporting their middle-market portfolio companies. His work helps companies know where to go and where to grow, supporting critical decisions such as where to hire sales reps, where to acquire competitors, and the amount of market potential every market has for a company. In addition to working with many large funds and multi-billion-dollar companies, he specializes in bringing those large-cap analytic tools and experience to small- and mid-cap companies.
His industry expertise spans both B2B and B2C, including healthcare, consumer goods, manufacturing, construction products, consumer and professional services, and franchise roll-outs. He has worked with over 300 brands and firms to assist with market opportunity sizing, merger optimization strategies, targeted growth strategies, and strategic sales and service territory development.
Carl has also managed the development of GeoStrategies' proprietary online mapping and modeling software, Epiphany Analytics, which has the ability to visualize complex geographic data and display hot spots of opportunity and risk, producing improved business intelligence to generate real value creation and increase valuation multiples.
Thank You to Our Event Sponsors